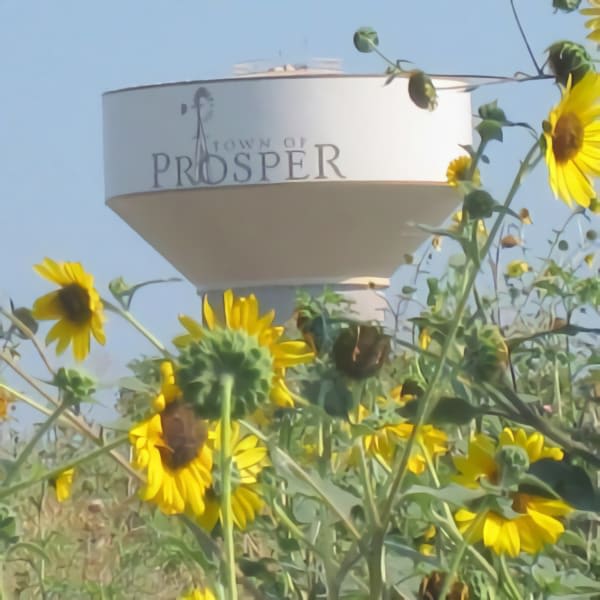 Prosper had been a very small country community on Preston Road (SH 289) in Northern Texas around 6 mi (9.7 km) north of Frisco, however in recent times, in keeping with her name, it has blossomed into one of the premier housing markets in North Texas.
Prosper offers an open country experience at the same time blooming into a fashionable suburb, with a rolling landscape, lots of trees and shrubs, and big single-family-home properties. Prosper continues to grow swiftly regarding brand new home construction (single-family dwellings in the $300,000 to $4,000,000 + range). In addition to an original gas station, in 2004 Prosper experienced her 2nd and 3rd stores: a Sonic restaurant, and an Exxon "gas station. Since 2004, Prosper added Palios, CVS, Ernesto's, Subway, and quite a few additional businesses.
In 2014, expansion was publicized for The Prosper Town Center. The Gates of Prosper is definitely a high-end $500-million-dollar elegant retail community that will begin development in 2014.
Numerous Prosper homeowners are trained professionals who travel to McKinney, Frisco, Plano, Dallas, and nearby areas.
Prosper was titled in D Magazine 2010 Best Suburbs List as the 5th Ideal Suburb in the Metroplex.
Prosper Senior High School costs $113.5 million to build and it is 590,000-square-feet, including a medical technology laboratory, a restaurant-worthy cooking area, a greenhouse, a radio studio plus an indoor football training center.
Prosper hosts many full-service horseback riding ranches. Prosper takes pride in a solid communal feeling. The Town of Prosper dramatically encourages homeowner feedback on the subject of planning and zoning. We have seen many neighborhood studies and community get-togethers scheduled over the years with numerous homeowners taking part and attending.
In 2012, Prosper homeowners constructed their own neighborhood recreation space. The windmill playground was constructed with 100 % locally-raised money and volunteer hours.
The Town of Prosper has a yearly Christmas celebration and fourth of July celebration. Every May, Prosper Founders Fest remembers the heritage, people, and arts. The celebration brings together the Prosper Fire Department's IBCA-sanctioned Bar-b-que Cookoff, a 5K competition in the Prosper area, an art display and music celebration, and a Sunday Family Fellowship. The Sunday celebration is exclusive because 80% of Prosper households attend neighborhood church buildings. The Family Fellowship is an annual holiday for the Prosper community when they celebrate with popular music, kite-flying as well as a potluck picnic.